Location: The "Big-Red-Barn" on the corner of 14th Ave East and 3rd Street.
Regular Hours:  Saturdays 8am-noon and Wednesdays 2pm-6pm May through October
Earth Day Market: Every April find a wonderful array of local vendors to celebrate Earth Day!
Holiday Market: Saturday November 17th, 10am-3pm
Spring feels like it is officially here when we open the doors to the Duluth Farmer's Market on the corner of 14th Ave East and 3rd Street in Duluth!  Starting the first Saturday of May and running through October.  You can expect to find our fruit vinegar, herb salts, fruit shrubs along with a variety of homemade hot sauces and mustards.  The Duluth Farmer's Market also accepts EBT and Market Bucks.  Stop by the Clover Valley Farms booth  to use your EBT card and find out more about this program!                                                                                   www.duluthfarmersmarket.com 
Location:  Ceder Coffee Company 1130 11th Street, Just North Of Shopko, Two Harbors, MN 55616
Regular Hours:  Saturdays, June 9th-October 13th 9am-noon
Holiday Market: Saturday November 17th, 10am-3pm (location varries so check back!)
The Two Harbors Farmer's Market is a great local market with a variety of products such as maple syrup, eggs, veggies, plants and herbs along with great coffee and live music!  We will be selling our vinegar, shrubs, salts and sauces along with wool and meat rabbits.  Come say hi and see what is new on the farm!
www.twoharborsfarmersmarket.com
Location:  Harrison Community Center 3002 W 3rd St, Duluth, MN 55806
Regular Hours & Location:  Thursdays through October 4pm-7pm at the Harrison Community Center at 3002 W 3rd St. in Duluth
Indoor Winter Hours & Location: 1st & 3rd Thursday of each month November through March, 4-7 pm, at the Duluth Folks School  at 1917 W. Superior St. in Duluth
This is an awesome up and coming Market run by the Seeds of Success Program and Community Action Duluth.  You will find many local vendors with honey, locally roasted coffee,eggs, beef, seeds, veggies, herbs, baked goods and of course our vinegar products.  The market takes place outside    This market accepts EBT and Market Bucks.  Kids can sign up for the "Power of Produce" program to receive tokens to exchange for food during all farmer's market.
ANNUAL EVENTS YOU CAN FIND US AT….
2018 was our first year at this event and we had soooo much fun! Join us again, usually the middle of August!
What a great event with local artist of all make, including the new Culinary Arts section, look for us there!
White Winter Winery Makers' Faire
This is an annual event the Saturday closest to July 4th…so mark your calendars! 
Location:  White Winter Winery 68323 Lea St A, Iron River, WI 54847 (on the left side of HWY 2 when coming from Duluth)
Our friends at White Winter turn our homegrown fruit into wine so we can make our one-of-a-kind fruit vinegar!  Be sure to check out this fun event happening at the winery in Iron River, WI.  We will be selling our vinegar, salts, shrubs, hot sauces and other handmade products along with Jeff's hand-turned bowls.  Come say hi and see what else we have been up to!
For 25 years this has been a showcase event hosted at Bayfront Park in Duluth. Always the first Saturday after Labor Day weekend, it's free admission and filled with family friendly & fun activities, music, farmers and crafts people from our region…mark you calendars and come visit us in the Farmer's Market Tent!
A celebration of the autumn harvest and Bayfield's agricultural heritage, tour the orchards and wineries, peruse over 150 art, craft and retail booths, eat apple delicacies at more than 60 food booths and watch the grand parade march down historic Rittenhouse Avenue to Lake Superior. Live music by the Blue Canvas Orchestra of Big Top Chautauqua and a carnival round out the offerings. Special events include an apple peeling contest, the introduction of the Apple Dumpling Gang and the crowning of the Apple Festival Queen at the historic Bayfield Lakeside Pavilion. The festival culminates with the Grand Parade, featuring a mass band with 400 participants playing On Wisconsin, marching down Rittenhouse Avenue, to Lake Superior.      Bayfield Apple Festival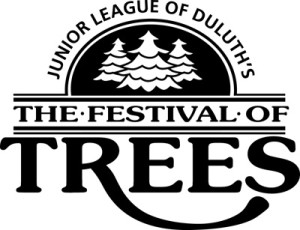 Help us and the Junior League of Duluth Celebrate the Holidays and raise funds for great local causes! The 2018 Junior League of Duluth (JLD) annual Festival of Trees at the Duluth Entertainment and Convention Center (DECC) is Saturday, November 10 and Sunday, November 11. In the past this event has included over 170 vendors.
Saturday, November 10  9:00 a.m. – 5:00 p.m.
Sunday, November 11     10:00 a.m. – 3:00 p.m.
JLD collects over 500 pounds of food for Second Harvest Northern Lakes Food Bank each year. Shoppers that bring in a food donation for Second Harvest will receive $1 off their admission to Festival of Trees.
Festival of Trees is the JLD's largest fundraiser. Proceeds go to support JLD and community projects. Festival of Trees
Midwest Pantry Shop Small Holiday Market
Find us with an amazing array of artisanal food makers at this annual event. It's always on the Saturday after Thanksgiving as part of the Shop Small events made to support local businesses. You'll find great great gifts for your foodie friends & family, and maybe even a few things for yourself!  Shop Small Holiday Market
When: Small Business Saturday, November 24th, 2018
Time: 11am – 3pm
Where: St. Anthony Community Center,  3301 Silver Lake Road NE,  St. Anthony, MN 55418
Don't panic! It's not to late to get super cool local gifts for the holidays. 2018 will be the second annual Handmade Holiday Market with an amazing selection of local artists. Come hang out at the Dovetail Cafe, have a brew and a scone, relax & enjoy the ambiance!
When: Saturday, December 8th, 2018
Time: 11am – 6pm
Where: Duluth Folks School  at 1917 W. Superior St. in Duluth
Also check out our Workshops & Cooking Classes page for upcoming learning opportunities!